Activities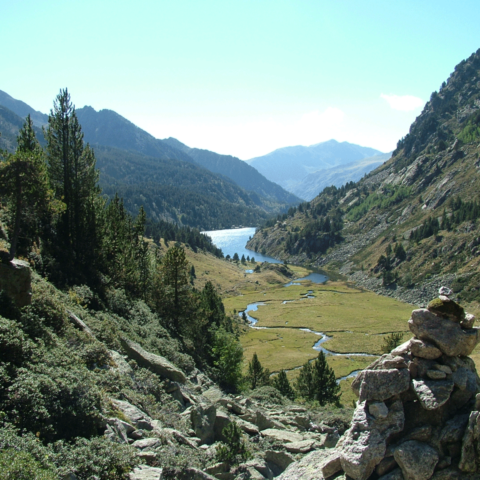 In Ariège, every season has something to offer.
In summer, hiking is a must. You can see the numerous high-mountain lakes in the area. Cycling on the trail of the Tour de France. Go horse or donkey riding.
Spring is the perfect time for water sports and fishing.
Fall offers beautiful walks where you can bump into mushrooms or chestnut that you will enjoy cooking in the fireplace in the evening.
In winter the sports enthusiasts could practice winter sports in the numerous ski stations, or enjoy the beauty of the peaceful snow-capped mountains.
Our farm
Our farm
Come to share your passion !
Hiking
Hiking
Discover the numerous hiking trails starting from the campsite. From quick and easy to challenging hikes, there's a path made for everyone. 
Visit Viso-rando for a mapping of the hiking trails nearby.
Enjoy water
Enjoy water
The river of "Ariège", the river "du Salat", the canyon of Marc allow to practice activities such as rafting, kayaking, canyoning (1km), good water for swimming … More peaceful activities on the banks of the river water like fishing, canoeing, swimming …
Biking
Biking
The Plateau de Beille is a must-see for every rider as it is a preferred area for the Tour de France. Thousands of riders come by every year enjoying both road biking and mountain biking. Cycling trails for experts and beginners are starting by the campsite.
Mountain and electric assist bikes rental is available at the village.
Autres activités en Ariège
tree climbing
Tree climbing structure nearby.
History
Foix Castle contains thousands of years of history of ariege. See more in Château de Foix
The caves of Niaux, and the sovereign river of Labouiche.
Food and flavors d'Ariège
Discover "Ariège tradition" shop in the village of Les Cabannes, a shop that presents a full range of products from the Ariège terroirs and their famous Ariège Croustade !
Discover a unique place
Discover an amphitheater in a cave, a unique place conducive to meditation or unique cultural events. Visit the website